Dynascan 72" 5000 nit High Brightness LCD DS72LT6 End of Life
Speciale heldere LCD display voor outdoor of aan raam met zonlicht.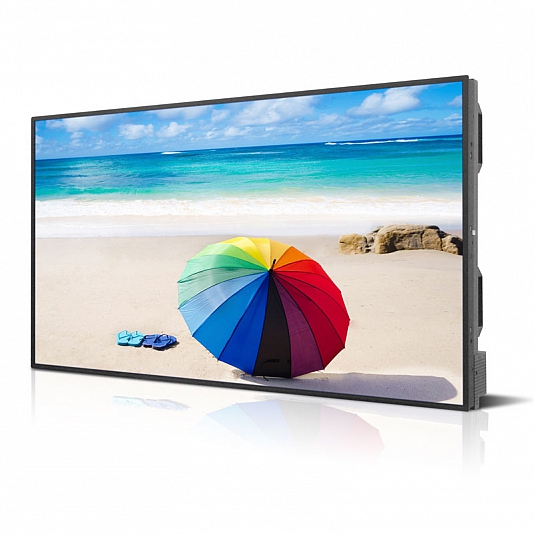 Advies nodig?
Onze productspecialisten staan voor u klaar.
Bel ons, laat u bellen of stuur een bericht.
Wij bellen u terug
Een antwoord via email
Offerte aanvragen
Offerte aanvragen
Pluspunten
Super helder 72" LED scherm voor gebruik in zonlicht.
Meer informatie


Sunlight readable 5000 nits brightness

IPS panel

Blackening defect-free

LED backlit with local dimming

1080p Full HD resolution

Intelligent thermal management system


The DS72LT6 is a 72-inch professional ultra-high brightness LCD. With a maximum brightness rating of 5000 nits, this display features a local dimming LED back light for incredible, high contrast picture quality and low power consumption. The DS72LT6 features an intelligent thermal management system for ultra-quiet 24/7 operation.