Kiosk SitDown Q1 19" Metal Keyboard
Kiosk suitable for seated use, wheelchairs and senior users.. 19" LCD + Metal Keyboard + trackball. WxHxD (+/-)=885x1260x570 mm. Casing: powder coated steel - Standard colour: grey. Door Front. Optional: PC, Webcam, printer (ticket to A4), cardreader, scanner, wireless LAN, 3G, RFID, payment device.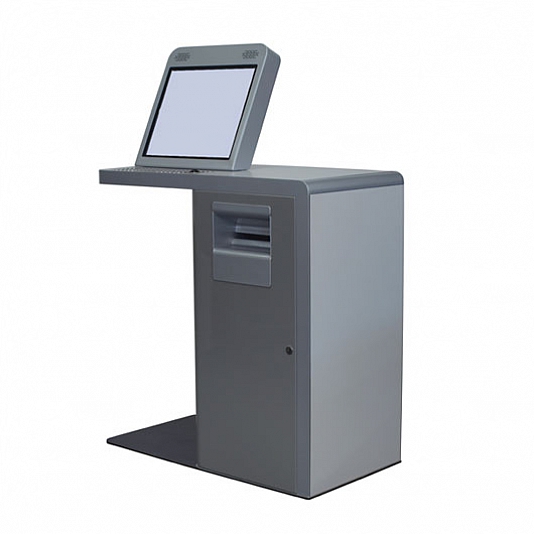 We leveren met UPS waar dit nog mogelijk is.
Info? Bel ons, laat u bellen of stuur een bericht.
Wij bellen u terug
Een antwoord via email
Offerte aanvragen
Offerte aanvragen
---
Technische details
| | |
| --- | --- |
| Gewicht (kg) | ±90 |
| Dimensies HxBxL (mm) | 1650 x 500 x 500 |
| Kleur | RAL |
| Environment | +5°C - +30°C | max. 70% |
| | Staal |
| Resolution Display | 1280 x 1024 |
| Type Display | 19" LCD |
| Specs Display | 300 cd/m² 400:1 |
| Connections | VGA | DVI |